While Vienna is famous for its hearty meat dishes, there is a whole world of vegan and vegetarian cuisine yet to discover. One of the most exciting places is the chirpy, all vegan 'The Lala' in Vienna's in-district Neubau. While busy hands prepare meals behind an open counter, the words "You can eat the sunshine" glimmer from the pink wall in neon writing.
The vision for 'The Lala' was simple: make healthy and ecologically sustainable food easily available. And fast. The L.A.-inspired menu ranges from fluffy pancakes to fresh summer rolls and nutritious bowls. And while this colourful eatery is a newcomer, its owners are not. The sisters, Cecilia and Susanne Havmöller, have stolen the city's hearts with their vegan creations at lightning speed for a while now. With 'Veganista', they introduced vegan ice cream to Vienna and people went nuts for it. Seven years and nine branches later, it was time for something new.
When Europeans think of American cuisine, it's greasy burgers and microwaved food. Which kind of L.A. is in here?
S: L.A. has a completely different meaning for us. My sister lived in L.A. and it's where we tried our first juice detox… L.A. is all about health. In Europe, a lot of vegan food is junk food–burgers and fried stuff. We wanted to show that vegan food could look and taste great. The whole package. Most people wouldn't even realise that they're eating a vegan meal!
C: Because it tastes amazing. And it's fun. You don't always have to eat burgers as a vegan. That's what we learnt in L.A.
What was it that fascinated you about the L.A. lifestyle?
C: L.A. is colourful, it's liberating and crazy–that's our vibe.
S: When our customers come in here, they should be able to leave the grumpy Vienna behind. Vienna's grumpiness can be charming too, but this is a happy place. You can't possibly be grumpy in here–it's bright, colourful and beautiful.
C: Another thing we learnt from L.A. was that there was a demand for healthy fast food. People don't have time to queue for half an hour. You have to get your food fast, so there's still time to enjoy it too.
Do you have a special procedure for creating the dishes?
S: I always think: What would I like to eat? Food always has to look sexy and it should be filling too. I don't want to be hungry again after 30 minutes. Plus, it has to be nutritious with proteins, good carbs and good fats. Everything my body needs in order to function. Apart from that, it really just has to be tasty. When it tastes good to me…well, then it has to taste good for everyone else too (both laugh).
Was it always your plan to work together?
C: Yeah, it was obvious, somehow. Even though my sister's twelve years younger than me, we always did everything together.
S: And we both love to eat…
C: Vegan, of course. We're both vegan ourselves.
People tell the spookiest stories about how they became vegan. What is yours?
C: In my case, it was the classic story: I was twelve years old and I was cutting a piece of meat in our kitchen and blood was coming out. That was it for me. I have been a vegan ever since and I haven't missed a thing. Except for ice cream, but we created that in a vegan version for ourselves (laughs).
What's your impression on the role food plays in the lives of young people?
S: The topic's huge. Greta Thunberg really has a big influence on children and youngsters at the moment. And I think that's super important because our diet is the most important factor to make a difference as an individual.
C: The great thing is that a plant-based diet is completely normal to them. They might not be one-hundred-percent vegan themselves, but it is still part of their lives. We still had to explain what it meant to be a vegan when we used to go out for dinner a couple of years ago.
Would you consider food to be a political issue?
C: Well, it's certainly political in relation to climate change. If everyone would be vegan, we wouldn't have the problems that we are facing today.
S: There is no planet B, so we cannot afford to pretend that we don't have responsibility.
Your restaurant fits a fast, urban lifestyle. Do you rely on quick fixes too or do you still take time out to eat?
C: Obviously we never take the time. That's why we had to come up with the whole thing (laughs).
S: I think we've both been exclusively eating here since the opening and that has really changed a lot: our skin got better, we both lost weight and I am not hungry anymore!
C: That's right! You used to get hungry a lot. Really grumpy and unresponsive…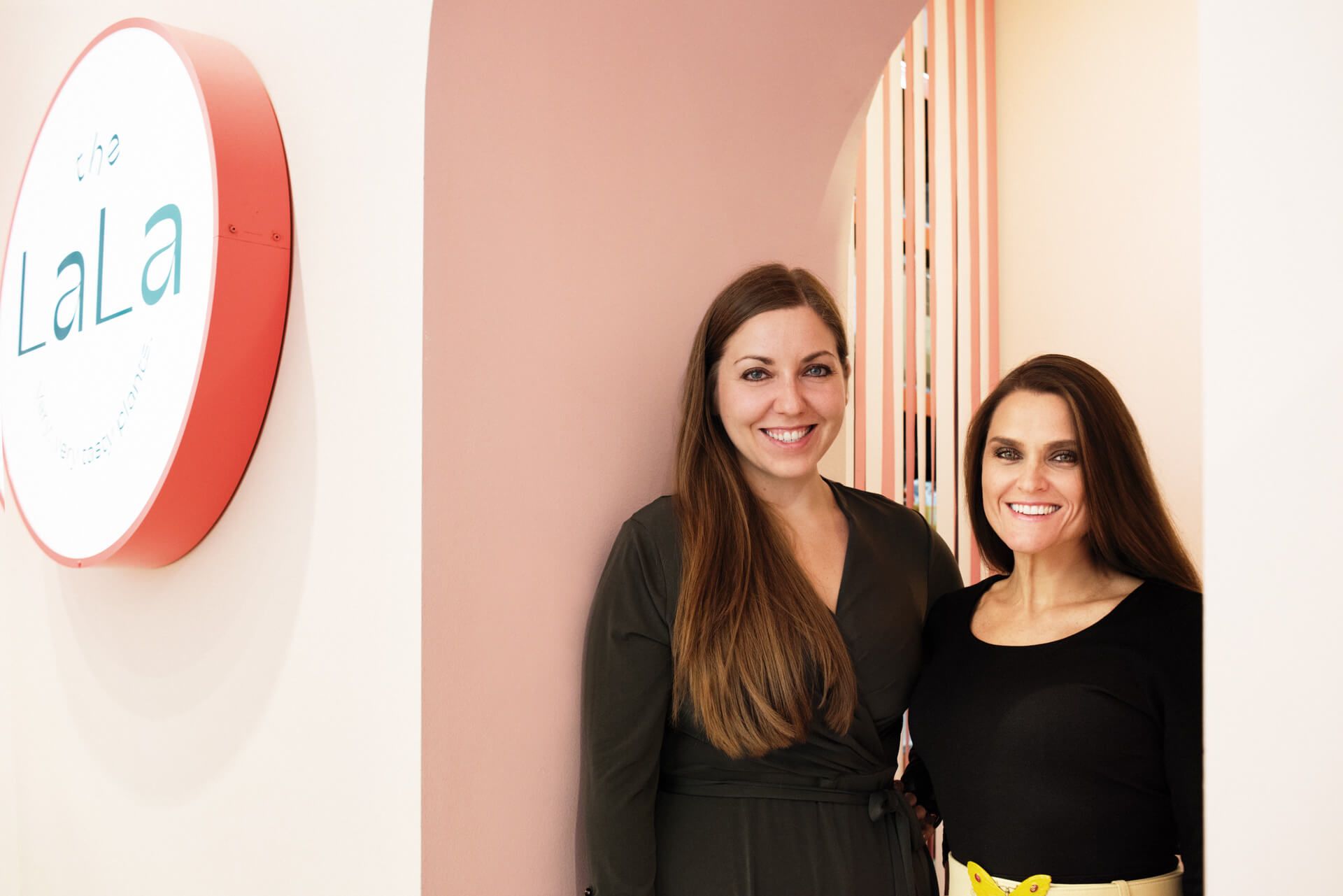 S: Yes, because of white sugar, it's like a drug! When you eat it, you're completely energised but then you crash and you get angry and ravenous. That's why we only use alternative sweetening for our guilt-free desserts like millionaire bites and brownies. That way, you can really feel that even though you're eating a dessert, they are actually still very good and nutritious for your body.
You sound insanely healthy right now. Don't you have any guilty pleasures left–burgers, whipped cream, anything?
C: Well, in my case, it's got to be the gin (laughs). There's a cocktail bar up the street that does really good Ginettes and Tonka-infused gin. I don't think there's anything with more calories than that…
S: Obviously, it's totally okay to have guilty pleasures and to treat yourself. But it gets problematic when your whole diet relies on burgers and fried stuff.
While the future might be vegan, the present is very meat heavy. In a country that takes such pride in its Schnitzel, did you encounter a lot of prejudices for your concepts?
C: With our ice cream, we certainly did. When we started, people still thought that veganism wouldn't last. So, we often heard: It won't work and it's not real ice cream without the eggs, milk and cream. But we did it anyways. And it only took one or two years until we were voted the most popular ice cream place in town and for many years in a row now.
S: Yeah, we certainly had a head start for 'The Lala' because people already knew that we would deliver something good. And the demand for fast and healthy vegan food was there.
You've already set a high pace for yourselves– what's happening in ten years?
C: We definitely want to expand internationally; Vienna is already quite saturated. There are already a couple of new ideas in line. It's impossible to say what will happen in ten years exactly, but certainly something awesome and we'll be right at the front of it.