There is something special about projects where things seem to have just fallen into place.
The down-to-earth eatery Ramasuri by Gabriel-Raffel Alaev manages to pull just that vibe.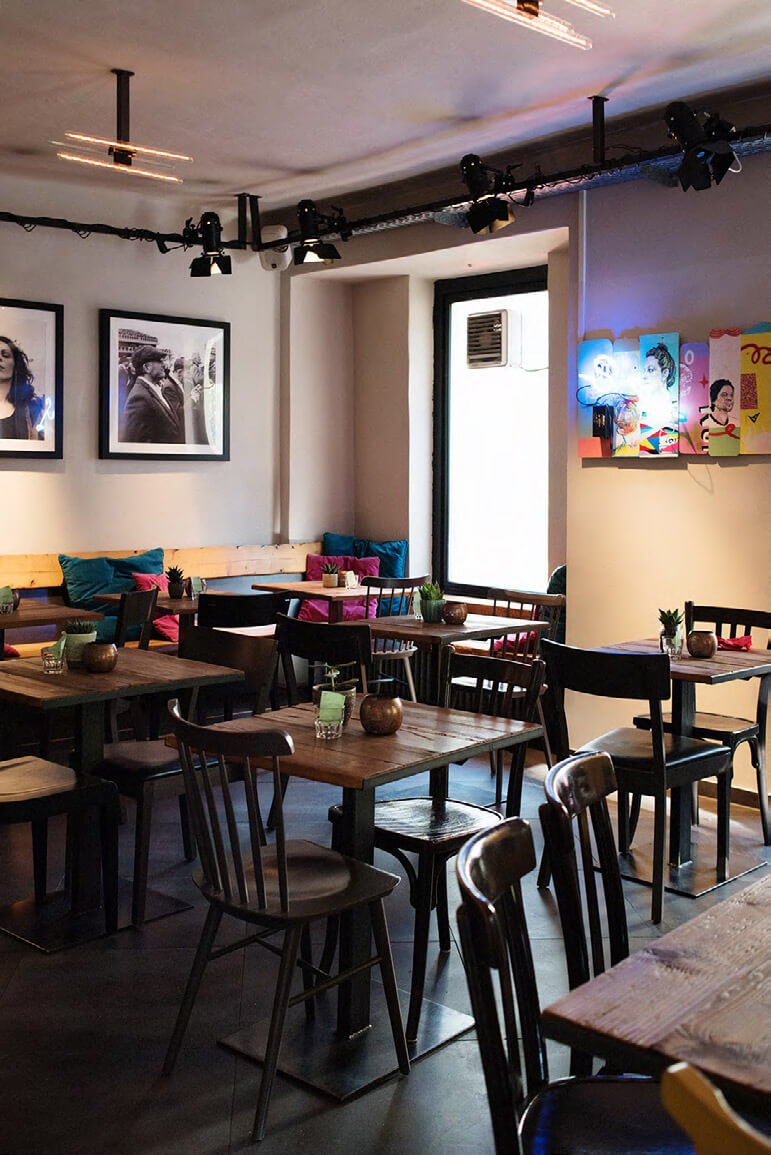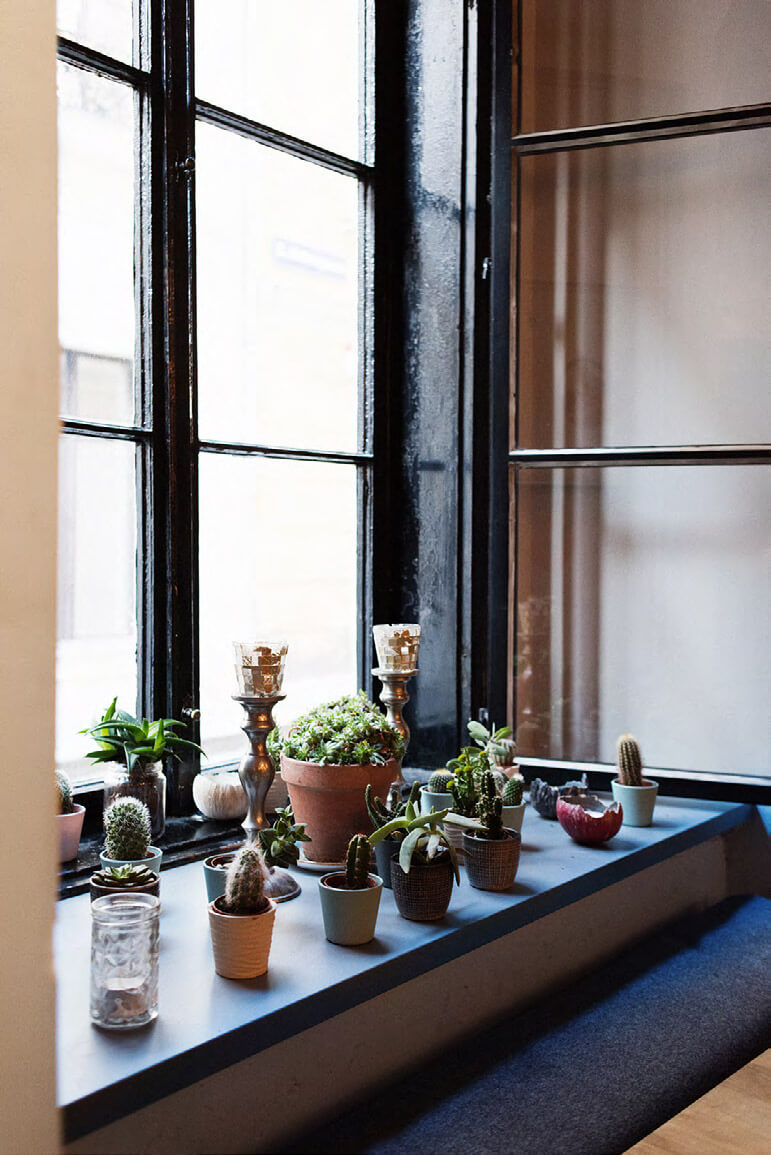 Gabriel is a dog person. Walking down the street with his five dogs, entangled between the
leashes, always one hand on the phone, you might well confuse the thirty-something for a
character from a 90's Hollywood Rom-Com. In real life, the self-taught chef and restaurant
manager does not show Hollywood-like allures. "Everyone can cook," he says, as he sits down
with a bottle of homemade, red blossom Iced Tea. It's early afternoon and the restaurant has
just reopened after its daily siesta, separating the breakfast from the dinner line. The music's
still muted and occasionally gets interrupted by the staff's conversations and laughter. "I've
never wanted to even touch a dinner tray", he starts to recount his unlikely history in gastronomy.
It's a classic tale of rags-to-riches. Starting off as kitchen help, he later became a waiter
and chef and finally ended up being the owner of the Viennese restaurant Ramasuri.
Unlike current trends of over-styled boutique restaurants, Gabriel and his team follow a trial
and error approach for their menu. "I don't like hocus pocus. Food should taste good, not be
pretentious," he says. When creating a new dish, Gabriel likes to assemble a group of chefs,
cooking assistants and waitresses and waiters. Teamwork is important to the Viennese-born
chef. Collectively, they experiment on different ideas: adding another ingredient, frying instead
of cooking, or turning the whole dish upside-down. "It's impossible to invent dishes
completely from scratch–all you can do is to add your own twist." What finally qualifies as good
comes down to: guts, guts, guts and high-quality ingredients. With its strong vegetarian menu,
Ramasuri offers dishes like homemade Salvia Gnocci with tomato chutney (extremely yummy!)
or Spicy-lime-basil-eggplant. Meat for the few meat dishes–Austrian classics like Fried
Chicken on Salad or Roastbeef Sandwich–is exclusively delivered by the Viennese butchery
Hödl. It's the only butchery left in Austria that does in-house slaughter. Animal wellbeing is
something that keeps Gabriel up at night. And if people are going to eat meat at Ramasuri,
it better be of high quality. Surprisingly, stock products like pasta, gnocchi and mayonnaise
are also handmade by an in-house production chef. Is it worth the extra work? "Well, don't
ask me because obviously I think it is," Gabriel exclaims while laughing and digging his hand
into a homemade nut mix in the small bowl on the table in front of him.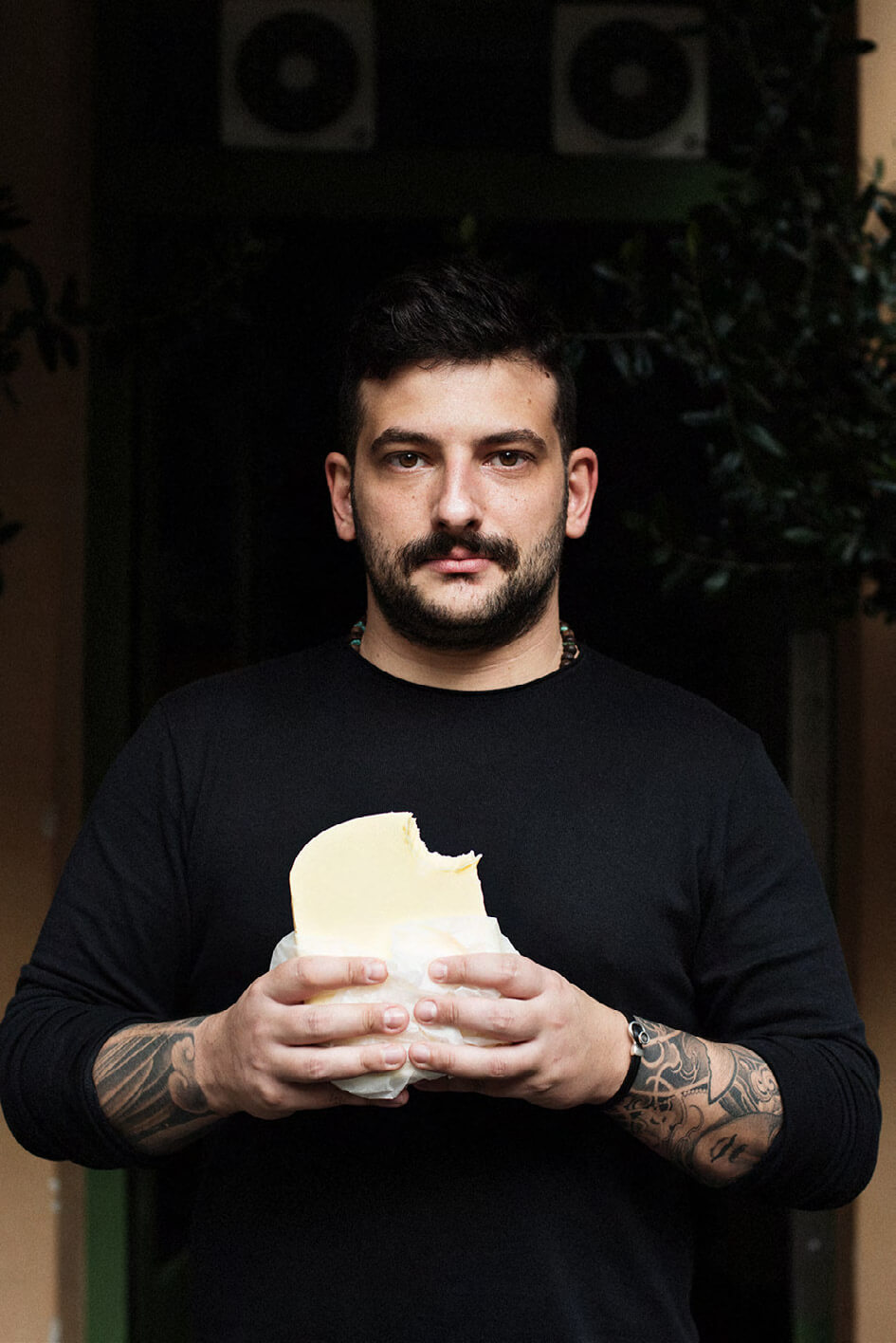 "Vienna is the most boring city in the world.
But it's also the best city in the world."
Ramasuri is located at a street corner, with outdoor seating spread across the little square in
front of a weirdly Italian-looking house. A two-minute walk from here, high-rise office buildings
seam the busy canal. Through the winding streets below, small packs of teenagers stage
races on e-scooters. Today, some of the more interesting eateries are located here in Vienna's
old Jewish district. But only a few years back, this area was neglected, culinarily speaking. Introducing
new concepts and culinary ideas is not easy in a city like Vienna, which is certainly
not known to be an early adopter of any trend whatsoever. It's an urban legend that the romantic
composer Gustav Mahler once said, "If the world ends, I'll go to Vienna. Everything
happens fifty years later there." And he, or whoever invented this saying, was right. Gabriel-
Raffael Alaev is playfully agitated when he speaks of this topic. "Honestly, I think Vienna
is the most boring city in the world. But it's also the best city in the world." He grins. It's the
classic love-hate relationship locals have with Vienna. Trends in art, fashion, music and food
are first and foremost subject of suspicion, rather than curiosity. According to Gabriel, Ramasuri
was even the first place in Vienna to offer Eggs Benedict for breakfast; a saucy egg plus
sauce safran hollandaise dish that is pretty much the standard breakfast anywhere outside of
Vienna. We will check on that again in fifty years but for now, Ramasuri's breakfast menu is
worth looking at."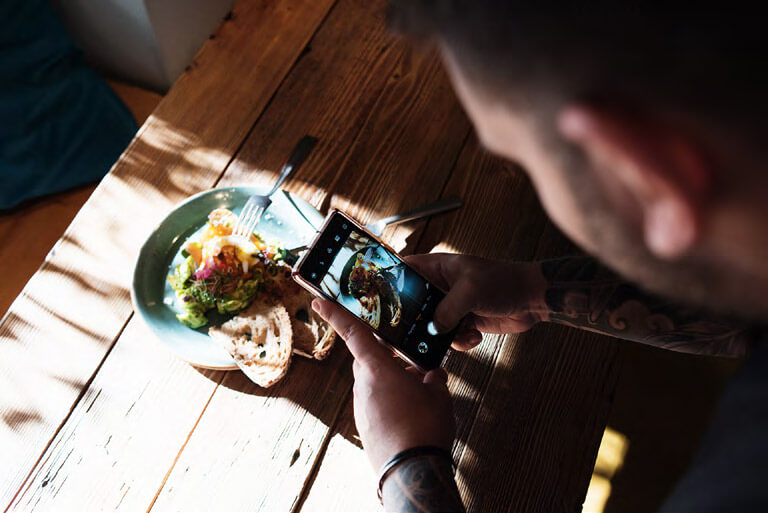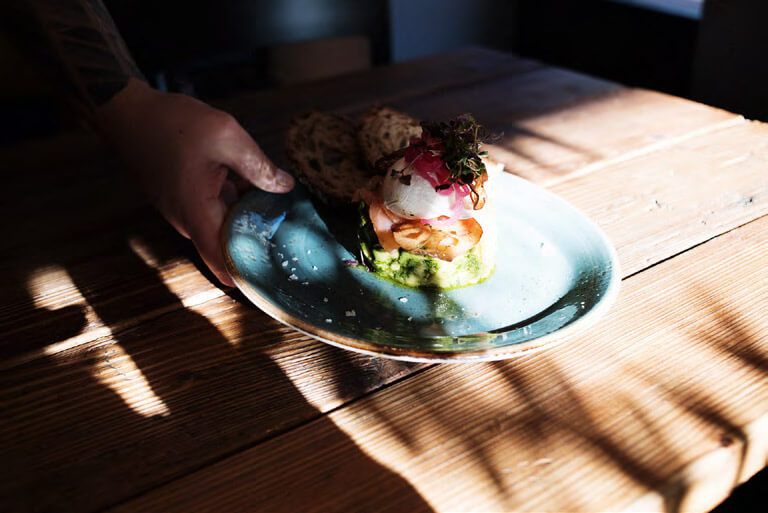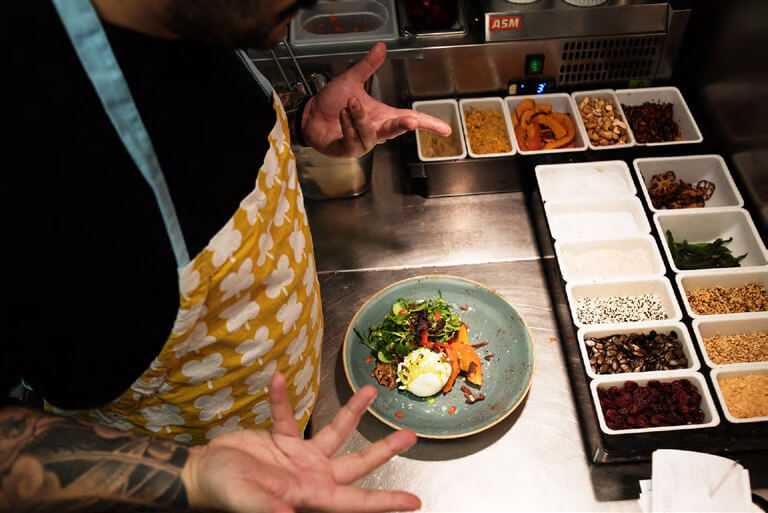 "Breakfast is the new dinner," Gabriel says.
"It has become the meal where people really go
out and eat together. It's when customers invest time and where they expect a culinary experience."
If you haven't guessed it already: Gabriel indeed is the creative mind behind the
breakfast at hotel babula. He spent weeks experimenting on an all-pink morning experience.
At the time of this interview he was going wild on a series of beetroot-induced lattes. Home at
Ramasuri, breakfasts are more multi-coloured and in times of social media, obviously looks
matter a lot. "We do have a very instagramable menu, I admit it," Gabriel says while ordering
half of the menu card for tasting. Beside the obligatory standards like Blueberry Pancakes
(ouff!) and rich omelettes (try chorizo!), the breakfast menu changes according to season
and market availability, like the rest of the menu. Knowing his crowd, that is largely urban,
young and often hung-over, Gabriel added some lifesaving 'Wake Up Calls' to the selection:
The mini gin and tonic helps to cure the reminiscence of the big ones from the night before.
And the Espresso Martini shot is really just coffee for badass people. Perhaps it's this kind
of effortless embracement of his guest's needs that makes people feel comfortable around
Gabriel and his culinary endeavours. To him, hosting is like a prolongation of his long-standing
family tradition of collective cooking: spending the whole day in the kitchen and then
feasting away in a big group around the dinner table. It's down to earth and authentic. And
as a matter of fact, this is also a good way to describe Vienna. It might be slow on trends and
if you're trying too hard, people will be annoyed. But Vienna can be the best city if you like
authenticity and just put yourself out there. So, if you asked Gabriel about the concept for his
Restaurant Ramasuri, the answer might not surprise you, "I don't think I really need a plan.
What I am going for is chaos–sympathetic chaos."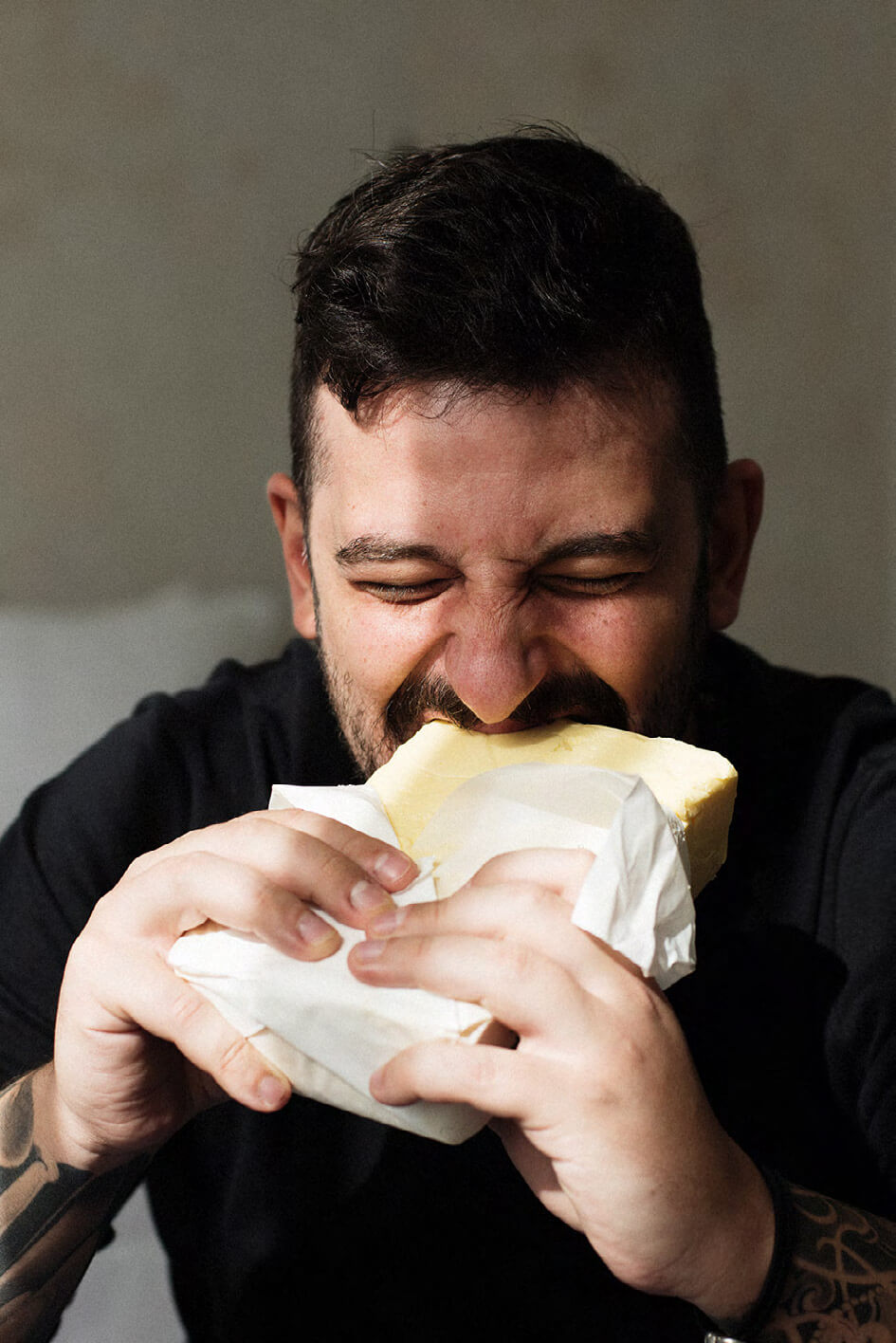 "Breakfast is the new dinner."